Content
PI's Annual Reflection 2019-2020
Well it is Spring and we are in the middle of a global pandemic! That reality has certainly transformed things for everyone for the next few months (or longer). The A/CA team has been working hard to adapt to this new on-line reality. Case Study and Working Group meetings are forging ahead through Zoom. We have had numerous postponed events (book launches, screenings, Working Papers series, round-tables, Queen's Summer Institute 2020 and more) that we will try to pick up in the Fall. The new reality is that, going forward, we will need to have virtual formats as back-ups for all our scheduled events in case COVID19 continues to plague us! That said, please do plan on our Annual A/CA Symposium being at TIFF early-December 2020 (details and official invite to follow in August).
We are just completing our second year and beginning to prepare for our SSHRC Midterm Report due in March 2021. As we heard at the December 2019 Symposium, Year Two of the project saw four case studies really take off: Nova Scotia Archives/ Margaret Perry; Winnipeg film Group; Urban Shaman; and Arnait Video Productions are all now in full swing. We are 'on boarding' V-Tape and the CFMDC this Summer. Our two artists in residence at LAC (Jennifer Dysart and Nadine Valcin) have been working with fonds at LAC and will be ready to present their films in October 2020. We are also working with Linda Grussani and imagineNATIVE to begin planning for the Indigenous Archives Summit in 2021.
We are saying goodbye to the awesome Sennah Yee, our Knowledge Mobilization Officer, who has found a new position as Marketing Coordinator at Juno College of Technology. Sennah has been an incredible member of the team and was instrumental in setting up the myriad activities of the project along with the project's overall KMb architecture. We wish her well in her new position. I am happy to report that our new KMb officer is Axelle Demus, an international doctoral student from France from Communication and Culture at York, who has been working with us in different capacities almost since the beginning. Welcome Axelle!
Stay healthy,
Janine Marchessault
A/CA Principal Investigator
So long from Sennah Yee, Knowledge Mobilization Officer:
Sennah Yee has begun an exciting new chapter of her career as the full-time Marketing Coordinator at Juno College of Technology. She is very grateful for her time at A/CA and will be keeping in touch with our network.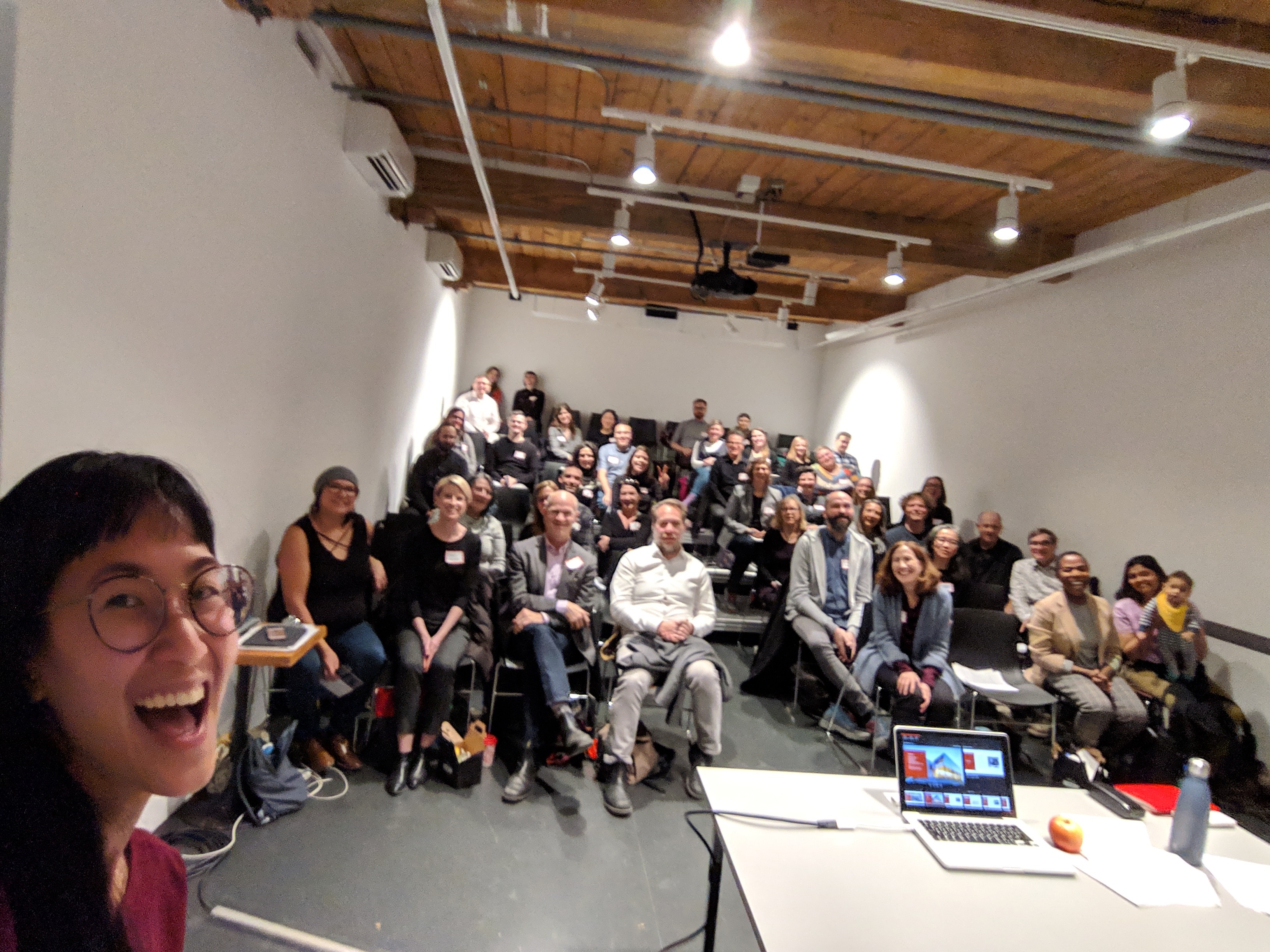 Dear A/CA network,

I hope you are all doing okay during these uncertain times. It's been so special getting to know each of you through this incredible project. Thank you for being such a delight to work with! I've learned so much, and will treasure our conversations and stories.
Special thanks to Janine, Aimée, and Mike for your guidance and support - you truly are a dream team!

While I'll no longer be in the office or taking group selfies at our yearly get-togethers, I definitely hope to keep in touch! Please don't hesitate to reach out. Thanks again for making my time at A/CA such a great one!

Wishing you all the best,
Sennah  
Archive/Counter-Archive Welcomes Axelle Demus, our new Knowledge Mobilization Officer!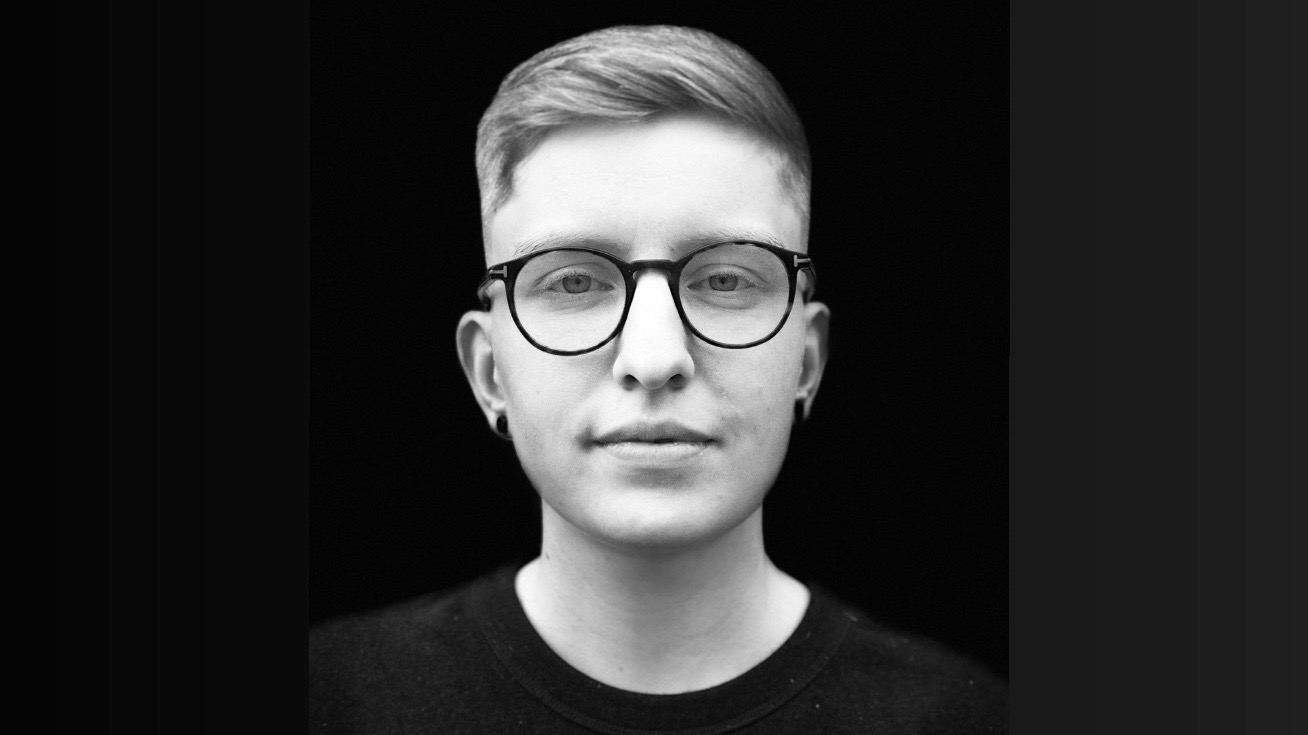 Axelle Demus (she/they) is a PhD student in the joint Communication and Culture program at York and Ryerson University. They hold an MA in Anglophone studies from the Université de Nantes, France, during which they studied the history of activist media production and circulation during the HIV/AIDS crisis in North America.
Their PhD dissertation explores the history of queer cable access television in Canada and the intersections of affect, archives, and activism. In their free time, Axelle also uses experimental filmmaking to explore issues of space/place, activism, archives, and bodies/identity.
They are very excited about their new role and looking forward to working with you all! Axelle can be reached at kmo@counterarchive.ca
SSHRC Year 2 (2019-2020) in Review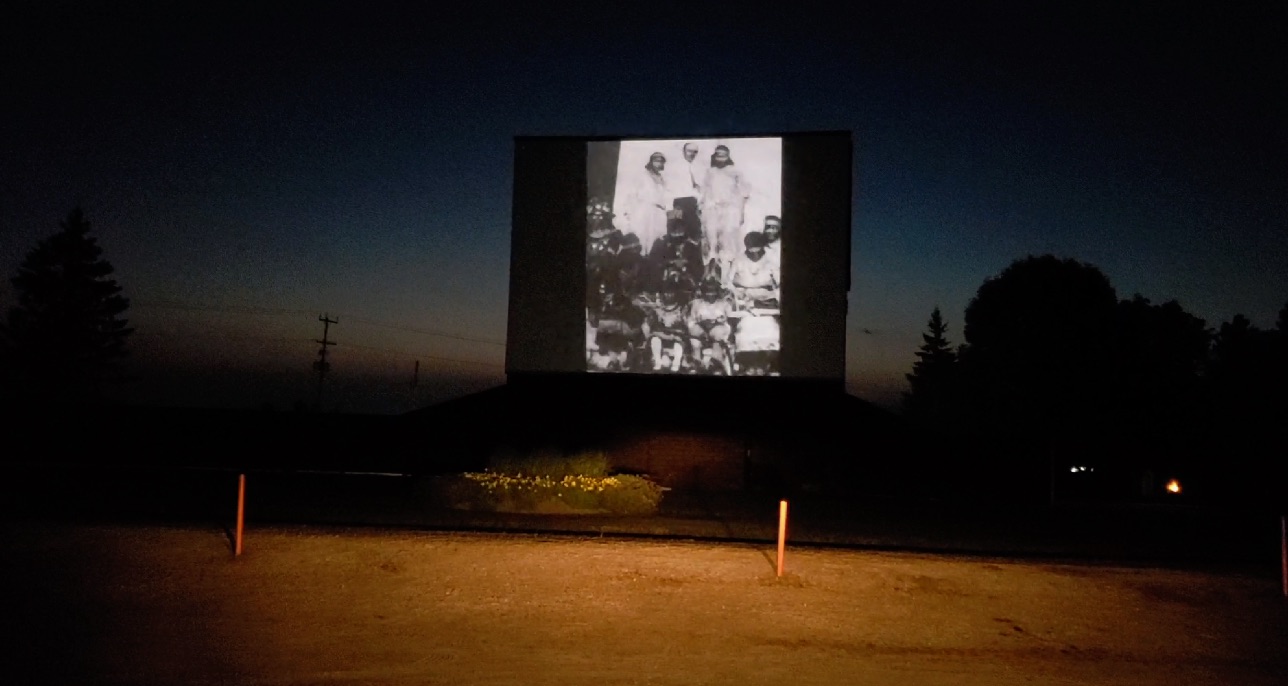 Archive/Counter-Archive and Library and Archives Canada (LAC) were delighted to announce the results of their inaugural Artist Residencies at LAC: Jennifer Dysart (fall 2019) and Nadine Valcin (winter 2020). READ MORE →
 
Gathering Across Moana consisted of exhibitions curated by GLAM Collective with Noor Bhangu, exploring the transference of ideas through various media across geographic distances, timespans, and cultures. READ MORE →
 
A/CA launched its Working Papers Series, which brings together PhD students from different Universities to hear about exciting doctoral research in the area of archival studies. Guests included Jonathan Petrychyn, Lisa Sloniowski, and Jenn E. Norton. READ MORE →
Archive/Counter-Archive's Epistemologies of the Archive Working Group hosted a free public lecture at Concordia University by Dr. Patrick Keilty, "Uncatalogued: A Porn Archive's Risky Arrangements." READ MORE →
 
A/CA's 2019 Symposium featured free Keynote Presentations open to the public featuring Ross Lipman and Juana Suárez, as well as meeting sessions between the A/CA network, panel presentations, and a special private screening of archival finds. READ MORE →
 
Students in Izabella's Pruska-Oldenhof's "Issues in Film Curation and Exhibition" course in Ryerson's Film + Photography Preservation and Collections Management program worked with CFMDC on a very special film program, featuring works by Canadian women. READ MORE →
 
Presented in collaboration with A/CA and the Vulnerable Media Lab, Inuuqatikka: My Dear Relations is an exhibition that features video works, ephemera and production material created by Arnait Video Productions, the world's leading women-centered Inuit filmmaking collective. READ MORE →
 
A/CA postponed the Toronto book launch of Andrew Burke's HINTERLAND REMIXED (McGill-Queen's University Press), featuring a special screening of rare and unusual films from 1970s Canada. Stay tuned!