ONLINE & FREE: Remediating the [AR]chival Impulse 
Join us for another online iteration of the Archive/Counter-Archive Working Papers Series, which brings together PhD students from different Universities to hear about exciting doctoral research in the area of archival studies. Our first speaker this term is Dr. Ana Rita Morais, who has recently defended her dissertation from the joint Communication and Culture Program at York and Ryerson University. Ana Rita's talk will be followed by a Q&A with the audience, moderated by our student organizers, Michael Marlatt and Caroline Klimek.
In what ways has Toronto's cultural heritage and history been documented? How can historical narratives be reimagined in the digital era? What capabilities are fashioned by new media and digital technology that allow historical content to be uniquely explored? What is the impact of augmented reality on the practice and production of history, space and place? Ana Rita Morais's work seeks to uncover the intersection of code and co-creation, wherein the focal point of archival musings has shifted away from not only what is in the archive, but to where the archive is located. The intersection of augmented reality and mobile media has allowed the archive to 'invisibly' weave itself into the fabric of everyday life. While appealing in its own right, this novel archival approach is particularly useful for marginalized groups who should be integrated into the constructing and operating process of memory institutions—a facet of cultural heritage they have traditionally been excluded from.
Ana Rita's talk will provide an overview of key insights cultivated out of her research-creation project me-dérive: toronto– the first augmented reality visual archive of Toronto's diverse historical narratives. The work has been developed at the intersection of a series of technological, social and cultural insights. These insights make interventions into the omnipresence of locative and app-based media; the spatial turn in social sciences; the use of mobile media for supplementary content in cultural archives and museum spaces alike; the critical importance of cultivating marginalized narratives; the political concern of privacy and safety in varying public spaces; and the duality of virtual and real environments that hold the potential to augment space and place.
Ana Rita Morais is a Portuguese-born, Toronto-based academic, educator, and administrator. She is the Chair of the School of Design at George Brown College, and holds a doctorate from the Communication and Culture Program at Ryerson University. She has devoted much of her academic career to investigating mobile media, including her SSHRC-funded research-creation doctoral project, me-dérive: toronto— an augmented reality counter-archive of Toronto's historical urban environments. Ana Rita is the Principal Investigator on a multi-year NSERC-funded project in partnership with Sunnybrook Health Sciences Centre, a member of the HXOUSE programming team, and a director on the board for The ArQuives.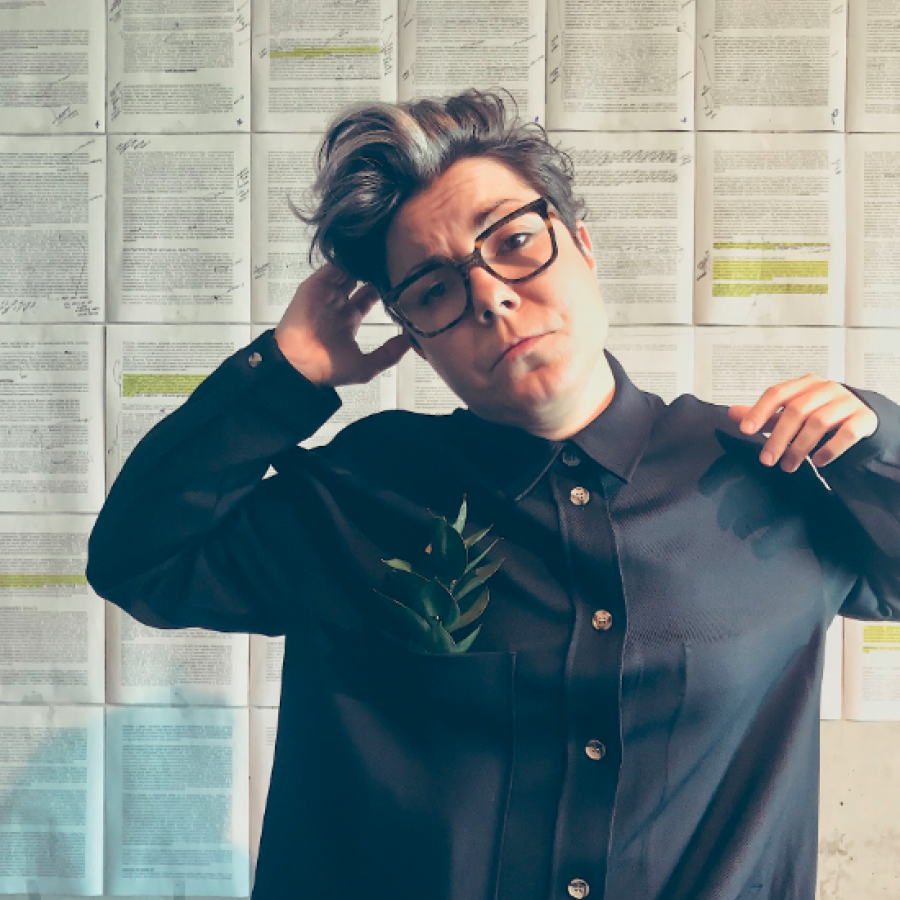 Archive/Counter-Archive Archive/Counter-Archive is a SSHRC project dedicated to activating and remediating audiovisual archives created by Indigenous Peoples (First Nations, Métis, Inuit), Black communities and People of Colour, women, LGBT2Q+ and immigrant communities. With 60+ participants, Archive/Counter-Archive looks to address how political, resistant, and community-based counter-archives disrupt conventional narratives and enrich our histories. 
REGISTRATION INFORMATION: Please click here to register! (FREE). The event will take place on ZOOM. Zoom link will be emailed to all who register on Tuesday, January 26th.