Content
Artists, archivists, and researchers engage with analog and legacy digital materials, many of which are at-risk. Explore different ways of assessing these media at Archival Atelier, A/CA's new series of workshops devoted to varied media types and their preservation.
How to access the workshops
These workshops are intended for members of the A/CA network. A Zoom link will be sent to A/CA members through our usual channels of communication. If you wish to join the workshops and are not an A/CA member, please contact Emily Collins, Research Assistant for Knowledge Mobilization.
The Archival Atelier workshop series is organized by Jean-Pierre (JP) Marchant. Jean-Pierre Marchant has over 10 years of experience as a filmmaker, editor, and colorist. His films, which span multiple genres, are concerned with things that grow in the 'spaces in between': between capitalist promises and suburban disappointments, urban landscapes and their hinterlands, personalities in conflict, and diasporic lives and the memories left behind. His most recent work uses found and archival footage, his parents' home movies, narration, and remediation to tell stories that complicate conventional narratives of trauma, Latin American migration, and exile. He is a graduate of the York University MFA program.
"Opening the Box: Assessing a Random Sample of AV Materials"
March 4, 2022. 4:30-6:00 PM EST, on Zoom.
Instructor: Dave Pascoe
What can artists and researchers do with valuable and at-risk late twentieth century media? The wide variety of legacy materials -- from VHS tapes to U-Matic and Hi8 -- can be confusing. How can you identify and assess the condition of different media types? When should you take a "DIY" approach to preservation, and when is it time to call in the experts? In this workshop Dave Pascoe from the UofT Media Commons will explain legacy digital formats, while providing strategies for assessing and preserving them.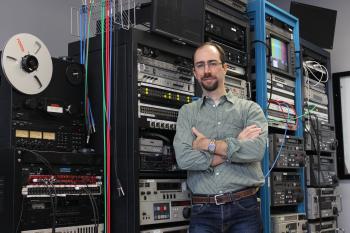 Building on a unique skillset in the media production industry, Dave Pascoe began working in the archive sector after recognizing the increased need to preserve historical audiovisual materials.  Dave has provided technical insight and expertise to clients from provincial archives and museums to small NGO's.  Recent projects have included work on oral history collections of Indigenous groups, documentary footage preparation for various artists, and historical political lectures.  Currently, Dave works in-house at the University of Toronto's Media Commons Archives department.
"Material in the Margins: Experimental Film, the Archive and Ephemerality"
March 25, 2022. 4:30-6:00 PM EST, on Zoom
Instructors: Kelly Egan and Mark Toscano 
Spanning nonstandard examples of experimental film, hybrid media artworks, and even films which are meant to deteriorate as part of their construction, Mark Toscano and Kelly Egan have discussed themes at the periphery of permanence and preservation for more than a decade. In this seminar, we open this discourse to the public, to ponder the incongruities in theoretical perspectives and mainstream practices of preservation while considering the potential that emerges from these considerations.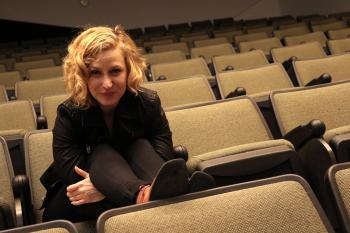 Dr. Kelly Egan is Associate Professor in Cultural Studies at Trent University whose work focuses on materiality and obsolescence, looking beyond hierarchal canonical and linear histories. She holds an MFA in Film/Video from Bard College (2006), a Certificate in Film Preservation from the Selznick School of Film Preservation at the George Eastman Museum (2012) and PhD in Communication and Culture from York/Ryerson University (2013).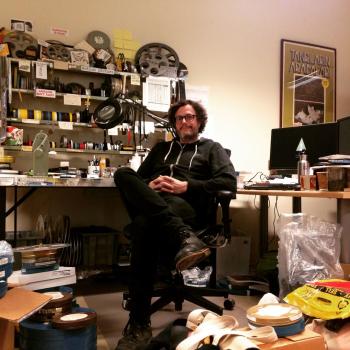 Mark Toscano is a curator, film preservationist, and educator based in Los Angeles.  Since 2003, he has worked at the Academy Film Archive, where he specializes in the curation, conservation, and restoration of independent and artists' films, overseeing the collections of more than 150 filmmakers.  He has presented programs at various international venues, including MoMA, Centre Pompidou, Eye Filmmuseum, and festivals in London, Zagreb, Bangalore, Seoul, and elsewhere.  He is a programmer with Los Angeles Filmforum, and since 2015 he has taught in the Experimental Animation program at the California Institute of the Arts.
"Tackling VHS Tapes: An Overview of Digitization Workflow"
April 22, 2022. 4:30-6:00 PM EST.
Instructor: Kim Tomczak
VHS cassettes were everywhere in the 1980s and 1990s. Now, however, improper storage and handling, and a declining pool of reliable tape players mean that this once pervasive media format is increasingly at-risk and vulnerable to loss. Join artist and archivist extraordinaire Kim Tomczak, founder of VTape, to learn about preserving and digitizing VHS materials. This workshop will be of interest to archivists, artists, and people who have family cassette tapes sitting in old boxes.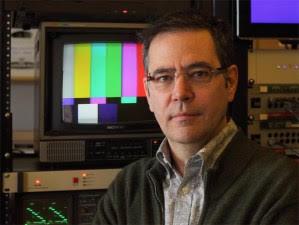 Kim Tomczak is a multidisciplinary artist primarily known for his work in performance, photography, and video. Born in Victoria, BC in 1952, he graduated with honours from the Vancouver School of Art (now the Emily Carr Institute of Art & Design) in 1975. His work has been shown extensively both nationally and internationally, at venues including the Paris Biennale; the Canadian Cultural Centre (Paris); the Video Biennale (Vienna) – where he received first prize for a tape co-produced with Lisa Steele – as well as the Musée des Beaux Arts de Montréal; Documenta 8 (Kassel, Germany); and the Centre Georges Pompidou (Paris). His work is in many collections, including the National Gallery of Canada, the Art Gallery of Ontario, the Vancouver Art Gallery, the Institute of Contemporary Art (Boston), and Oakville Galleries. Since 1983, Tomczak has worked exclusively in collaboration with Lisa Steele, producing videotapes, performances and photo/text works. They have received numerous grants and awards, including the Bell Canada Award in Video Art, administered by the Canada Council for the Arts, the Peter Herndorff Award for Media Arts through the Toronto Arts Awards, and, in 2005, a Governor-General's Award for lifetime achievement in Visual and Media Arts. They have been awarded two public art commissions, one for an outdoor screen at Toronto's Dundas Square, and Watertable, a light installation that marks the original shoreline of Lake Ontario. Recent exhibitions of their video and photo/text works include a major survey at the Wharf Centre d'art Contemporain de Basse-Normandie, and group exhibitions at the Museum of Contemporary Canadian Art (Toronto), Le Mois de la Photo (Montréal), and the Toronto International Film Festival's Future Projections series. An exhibition of their newest installation work, The Long Time: the 21st Century Work of Steele + Tomczak, curated by Paul Wong, was exhibited in Vancouver in 2012 and tours other Canadian centres in 2013-14. Tomczak is a co-founder of Vtape and teaches at the University of Toronto in the Visual Studies program, Daniels Faculty of Architecture, Landscape and Design. Steele and Tomczak were awarded an Honorary Doctorate by the University of British Columbia (Okanagan) in 2009.