Content
Archival Atelier is an ongoing series of workshops and talks originally started in 2022 by Cinemobilia's director of operations, Jean-Pierre Marchant. Within each of these workshops, we invite artists, archivists, and researchers to walk us through a specific aspect of their work and explain how they professionally engage with processes of preservation, documentation, restoration, digitization, and/or archiving.
This year, A/CA's Knowledge Mobilization Officer, Andrew Bailey, is organizing the Archival Atelier workshop series and has gathered a collection of practitioners who all work with archives and repositories of born-digital material.
To see more information on all the other workshops that are being organized as part of this series, visit the following link: 
https://counterarchive.ca/atelier-2023
"Archiving Websites with Webrecorder"

Workshop Leaders: Hélène Brousseau and Sarah Lake (Concordia University)
Thursday, May 18th, 2023. 4:30-6 PM EST.  Free. Online / Zoom.
As our collective cultural output becomes increasingly web-based, how can artists and researchers preserve at-risk websites of enduring value? This hands-on workshop will introduce participants to Webrecorder, a suite of free and open-source web archiving tools. Participants will have the opportunity to practice preserving interactive online content like web-based artworks, virtual exhibitions, and digital publications.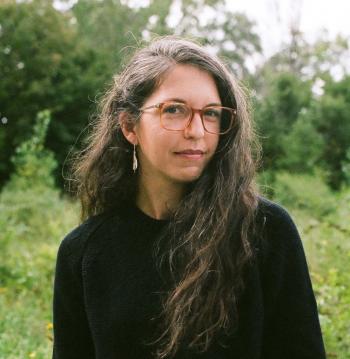 Hélène Brousseau is the digital media and visual resources librarian at Concordia University, subject librarian for Cinema, Contemporary dance and Music. She was formerly the digital collections and systems librarian at Artexte where she lead Artexte's Web archiving initiatives, including introductory workshops using Webrecorder and Conifer.





 
Sarah Lake is the digital preservation librarian at Concordia University, where she leads the library's web archiving initiatives and delivers web archiving workshops for students and faculty.