Content
Hello Everyone,

It is with mixed emotions that we announce that Archive/Counter-Archive's fantastic Project Manager Aimée Mitchell will be leaving for a new adventure as the new Research Officer in the School of the Arts, Media, Performance and Design (AMPD) at York University. Aimée has been a central member of the management team on the project since the beginning. She brought her unique background in the artist-run centre community as well as her deep commitment to community archives (developed in her doctoral studies) to everything she has done on the project - from building the communications infrastructure and expanding the A/CA network. Though we will miss her keen insights and deep commitment to all things archive, she will not be far away and will continue to support aspects of the project for its duration. We wish Aimée all the best in her new role as Research Officer at AMPD. 

We are very lucky to be able to announce that Sara Macdonald, who is currently A/CA Finance A+dministrator, has accepted the position of Project Manager. Sara comes to this position with over a decade of experience in research project management at York, having managed both the City Institute as well as the Global Suburbanisms project.  She offers a wealth of experience in research administration and project management. We are looking forward to working with her in the second phase of A/CA. Please don't hesitate to reach out to her at saramac@yorku.ca. 

Best wishes,

Janine Marchessault 
Mike Zryd  
(Project Directors) 
Media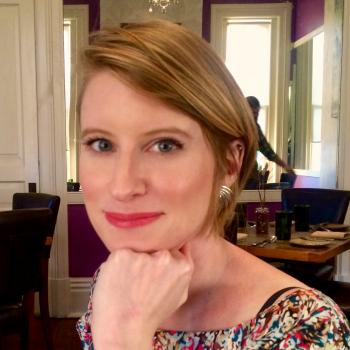 A Message from Aimée:
Dear Archive/Counter-Archive Network, 

It has been such a pleasure to support the growth and effort of this network over the past four years. Time flies! Archive/Counter-Archive brings together the sectors I am deeply invested in, and I am so proud of what we have been building and creating together. 

I want to thank Janine Marchessault and Michael Zryd for trusting me to steer the project through its milestones and for being such generous leaders and mentors. To the network: I have learned so much from all of you through your energy and openness to collaboration and knowledge sharing. I am so grateful for the relationships we have built together, and I intend to stay connected! 

I hope to see you all at this year's symposium in December! I will be back to host the Fantastic Finds screening – one of my favourite ways to celebrate and draw attention to the incredible collections connected through A/CA. 

I am looking forward to all our paths crossing in new and familiar ways in the future.

My deepest gratitude, 

Aimée
Media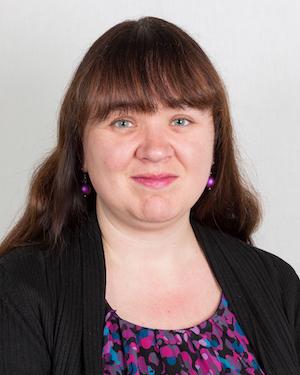 Archive/Counter-Archive Welcomes Sara Macdonald, our new Project Manager!
Dr. Sara Macdonald is the Project Manager for Archive/Counter-Archive. She has a PhD in Human Geography and Spatial Planning from Utrecht University in the Netherlands. Her research explores the governance and planning of greenbelts in the Greater Golden Horseshoe region in Southern Ontario, Canada, and the Frankfurt Rhine-Main region in Germany. Prior to her PhD studies, she was the Coordinator of the City Institute at York University (CITY) from 2006 to 2017. For seven of those years, she was also the Project Coordinator for a SSHRC funded Major Collaborative Research Initiative entitled "Global Suburbanisms: Governance, Land and Infrastructure in the 21st century" based at York University. She was previously the Financial Administrative Assistant for Archive/Counter-Archive. 
A Message from Sara:
Dear A/CA network,
 
I am happy to join A/CA as the Project Manager. I am looking forward to learning about everyone's research and working with you on this project. I want to thank Janine Marchessault for this opportunity. Also, thank you to Aimée Mitchell for all your hard work and support throughout this transition period. I have enjoyed working with you over the past few months and wish you much success in your new position. You leave large shoes to fill in the project!
 
Please get in touch if you have any questions (saramac@yorku.ca) and look forward to meeting you soon.  
 
Best wishes,
 
Sara